Spices & Spice Seeds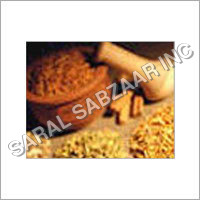 Spices & Spice Seeds
With an astonished talent of our competent team, we are offering a comprehensive range of Spices & Spice Seeds. The offered seeds provided by us are acclaimed for freshness, rich aroma, natural taste, shiny grain and longer shelf life. Offered seeds are hygienically packed into different quantities. Before supplying to the clients, these Spices & Spice Seeds are processed at temperature controlled unit to ensure that the offered seeds are free from every kind of smut & free from artificial fillers.

Specifications:
We have passionately created our collection of spice seeds to taste the taste buds of the international countries.
We have huge land for the plantations purpose in Kerala & Orrisa.
We have access to the network of farmers chain all across the countries for large plantation to raise the spices and spice seeds besides other plantations in Kerala & Orrisa.
We are leading suppliers of hybrid vegetable seeds, spices and spice seeds.
| | |
| --- | --- |
| S. No. | Spices |
| 01. | Ajwain New Machine Cleaned |
| 02. | Mango Powder (Amchoor Powder) |
| 03. | Coriander Bold Machine Cleaned |
| 04. | Coriander Powder Pure |
| 05. | Cumin Seed Machine Cleaned |
| 06. | Cumin Seed For Grinding |
| 07. | Dil Seed Split Machine Cleaned |
| 08. | Fenugreek Leaves |
| 09. | Fennel Green |
| 10. | Garlic Flakes Dehy |
| 11. | Kali Mirchi |
| 12. | Kalonji Machine Cleaned |
| 13. | Mustard Small |
| 14. | Mustard (Yellow) |